on Wed 09 Nov 2016, 3:11 pm
Republican Party candidate Donald Trump is currently leading with 136 to Hillary Clinton's 104.
According to projections, Donald may win Florida, Ohio which are key states for him to win the elections. Trump share the photo via his twitter page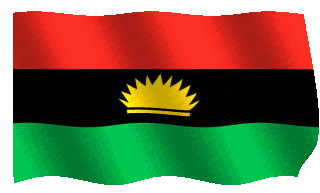 If there is no struggle, there is no progress. Those who profess to favour freedom and yet deprecate agitation, are men who want crops without ploughing up the ground, they want rain without thunder and lightning. They want the ocen without the awful roar of its many waters. This struggle may be a moral one, or it may be a physical one, and it may be both moral and physical, but it must be a struggle. - Frederick Douglass
on Wed 09 Nov 2016, 5:11 pm
Lovely family. Trump, the man that broke every prophesies and poll predictions.
on Wed 09 Nov 2016, 8:38 pm
beauriful.............. haters go die

WWW.BIAFRANPALACE.AFRICAMOTION.NET
, THE VOICE SPEAKING OUTSIDE RADIO BIAFRA LONDON FACEBOOK PAGE
Permissions in this forum:
You
cannot
reply to topics in this forum