on Mon 07 Nov 2016, 11:17 am
Message reputation : 100% (1 vote)
The Portugal star has agreed terms to extend his stay at the Santiago Bernabeu until 2021, when he will turn 36. His current deal was due to expire in 2018.
Negotiations between club and player had been ongoing for some time and the news of Ronaldo's extension comes one week after Gareth Bale committed to the club until 2022. Luka Modric, Toni Kroos and Lucas Vazquez have also recently signed new contracts with Los Blancos.
A club statement reads: "The official event for the renewal of Cristiano Ronaldo's contract will take place tomorrow, Monday November 7 at 13:30CET in the presidential box at the Santiago Bernabeu stadium.
"The Portuguese forward will extend his contract until 30 June 2021 at the event attended by club president Florentino Perez and the player himself."
Before the news was confirmed, Madrid coach Zinedine Zidane says he expects the attacker to end his career with the club, just as he did.
"I'm happy because what he must do is finish his career here," Zidane said after Ronaldo endured a frustrating outing versus Leganes where he failed to register a single shot on target.

Hello Guest! We The Team of this Forum are Happy You Read This Post. We Appreciate it alot and Wish You Would Come Back As We Would Be Putting Up New and Quality Posts daily Just For You :happy people:
on Mon 07 Nov 2016, 11:34 am
Message reputation : 100% (1 vote)

WWW.BIAFRANPALACE.AFRICAMOTION.NET
, THE VOICE SPEAKING OUTSIDE RADIO BIAFRA LONDON FACEBOOK PAGE
on Tue 08 Nov 2016, 8:01 am
Ronaldo said it now. That he would like to retire at Real Madrid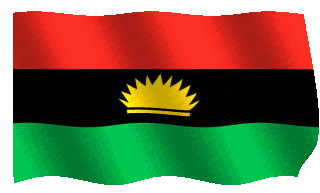 If there is no struggle, there is no progress. Those who profess to favour freedom and yet deprecate agitation, are men who want crops without ploughing up the ground, they want rain without thunder and lightning. They want the ocen without the awful roar of its many waters. This struggle may be a moral one, or it may be a physical one, and it may be both moral and physical, but it must be a struggle. - Frederick Douglass
on Wed 09 Nov 2016, 12:32 pm
Message reputation : 100% (1 vote)
Permissions in this forum:
You
cannot
reply to topics in this forum